Financial Services
The fact that you have a great idea and are an amazing technologist or expert in some field, doesn't mean you're a financial whiz.
BUT (and it's a big but) for your startup to succeed you need to keep a close eye on your numbers. We're happy to do that for you, while also explaining and ensuring that you understand every figure and report. It's your venture after all, and you need to be making safe and informed decisions.
Why so many startups choose us
Cost effectiveness
We have years of experience that a startup needs but usually can't afford.
Did Someone say outsourced?
We work at your pace, fast and startup-like, so you won't notice were outsourced manpower.
Reach your next milestone
We'll help you reach your next milestone and follow your roadmap.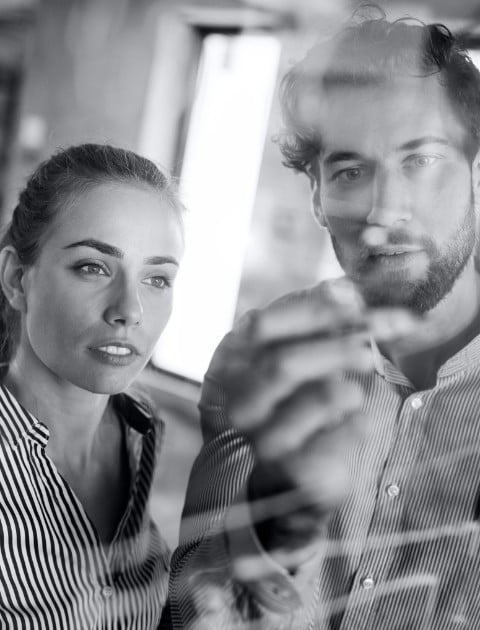 CFO Services
Our external CFOs do much more than control finances. They formulate strategies and direct procedures that help boost the company's natural growth potential. They produce monthly reports and financial projections, assist the company during the due-diligence process, communicate with investors, and manage the rate of cash flow or burn.
The person fulfilling this important role must not only be able to ensure budget compliance and understand the needs of the company, but must also be able to identify financial opportunities and systemic failures, and do whatever the company needs financially to make the founders' vision a reality.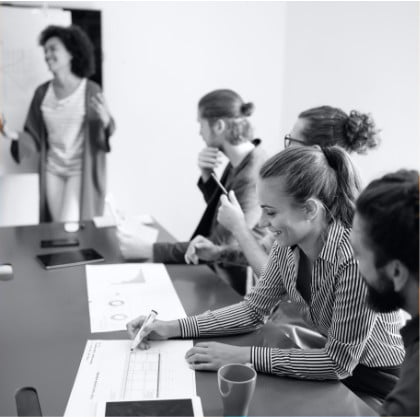 Budget Control
We'll set your budget by breaking down your business model, forming your pricing strategy, and setting market-penetration and target prices – all according to the results of comprehensive research on your competitors.
We'll compare your company's planned finances for a given period with that period's results, to determine that your budget is under control. And we'll analyze and strengthen company resources based on profit centers and financial projections. Only by having accurate, up-to-date information on the financial aspect of your company's objectives can you forecast accurately, make informed decisions, and maximize growth.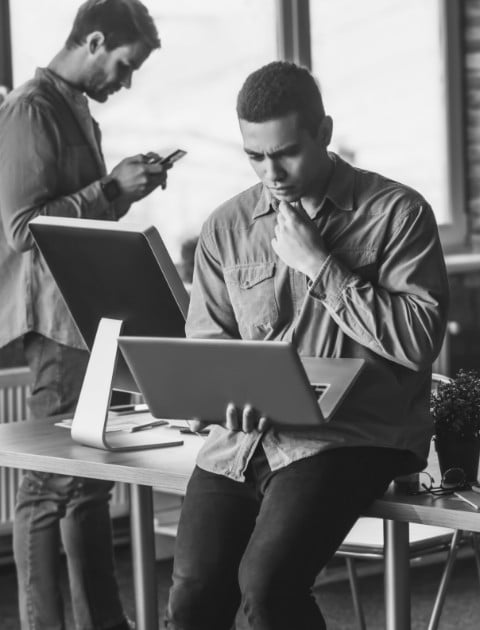 Bookkeeping & Payroll Services
Our outsourced accounting services are based on proprietary technology and on our highly experienced payroll specialists. Our overall aim is to save you time by establishing the infrastructure you need to work right, and to digitally gather and organize the financial data you need to make informed decisions.
Services include everything from day-to-day operations and budgetary control to salary administration, processing and managing benefits, assuring legal compliance, and filing tax reports.
Interested in getting started? It's easy!
Take the first step
1
Schedule a meeting with our team!
By simply filling the form on the left, you'll be able to schedule a one-on-one  Zoom meeting with our MTH (Making Things Happen) team. Trust us, you really want this!
2
Understanding your needs
During our meeting we'll get to know your startup. Which industry are you working in; at what stage is your startup; how many employees do you have; what service are you interested in; and what are your needs.
3
Receiving a quote
After understanding your needs, we'll create a custom quote for your startup. Once you receive it, don't hesitate to ask us whatever you like.
4
Congratulations, we're your CFO!
That's it! We're all yours. Don't worry, we know that with great power comes great responsibility.
We're totally on it.
Frequently Asked Questions
Have more questions?
The most important contribution of a CFO is preventing a scenario where a venture with real feasibility, an original idea, a widely needed product, and fantastic people, fails merely because of financial problems. Or rather, because of poor economic management. The answer for this one is simply "All of them". To be precise, "Any startup that needs professional financial management and still can't afford a full-time CFO". It's especially recommended to take advantage of such services prior to raising capital at least a full quarter before the start of the process.
Startups at the beginning of their journey face a dilemma. On the one hand, money is a critical resource that should be managed by a skilled, experienced professional: a Chief Financial Officer. But employing a full-time CFO is a major expense. Fortunately, this dilemma has one incredibly effective solution: outsourcing.
Naturally, the work of an external CFO must be tailored to the specific needs of each startup at each point in time. Among other things, the service's responsibilities include the following:
Optimizing financial management according to the startup's goals.
Tight control of budget and cash flow, as well as accurate forecasting, so that the company always has the resources to finance its essential needs.
Insights that form the basis for optimal decision-making.
Advising on economic issues.
Mainly, peace of mind, that is, the ability of CEOs to concentrate on what they do best, developing their business's core product.
If your startup is in growth stages and you do not see the need for a full-time CFO but you still want a person with experience and knowledge to understand the company and to build an accurate work infrastructure for it, then you are definitely suitable.
We'll look back at the company's payroll and bookkeeping history, review all of the company's accounting activity, and categorize the revenues by profit centers. The company's budget will be built on the basis of this classification.
As for the CFO services, we'll complete a full buildout of the company's budget for the coming year, study the major profit centers, and re-examine the company's business strategy. We'll also develop the company's cash flow, establish procedures for completing the month, do a preliminary review of the cash balance, and give hedging recommendations. We'll do a thorough analysis and reflection of the situation for the company's CEO at the end of the process, as well as a budget set for next year. The budget will be broken down and segmented into several profit areas and will meet the company's operational and financial objectives.