Marketing Services
You can be an amazing entrepreneur, but if the world hasn't heard about your idea or technology, all that amazing will be going to waste. Our CMOs have the experience, knowhow, and network to introduce you to the right people and make sure the world knows what a great idea you had, and that you're bringing it to life.
Why many startups chose our
Marketing Services
We're way out of the box
Because our marketing managers have the experience and out-of-the-box thinking startups need when they're getting started.
Your pace is our pace
We understand startups work at a deadly fast pace. We're fit and we DO keep up!
Tailor made
We don't come to you with preconceived ideas, we tailor what we do and only implement the methodologies that suite your business.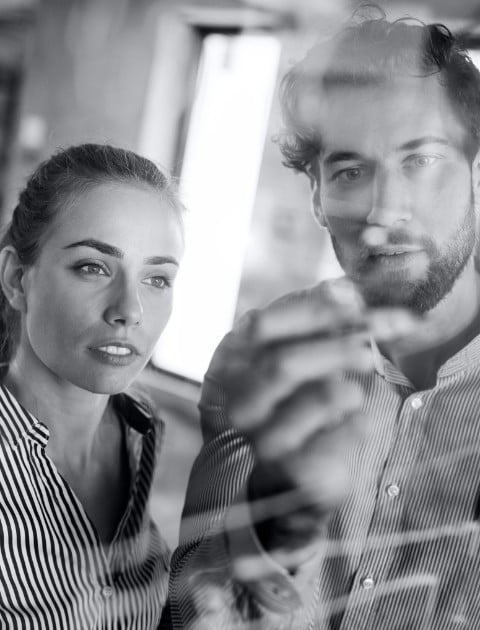 Our marketing service focuses on one thing: being your marketing managers. But, what does that mean?
We'll get to know your business plan and stakeholders, define your main objectives, set your marketing budget, and build the infrastructure for marketing activity. We'll oversee your entire marketing strategy and make sure everything happens on time, expertly and efficiently – all while managing any agencies and professionals we decide (together) to integrate.
In our approach, we adapt ourselves to you and your company's phase of development.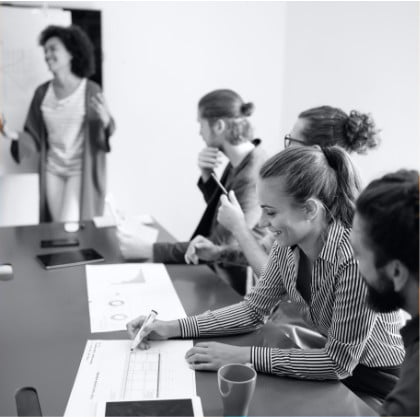 We use the same marketing strategies as multinational corporations, this includes staying up to date on the latest trends and opportunities – because we believe you're going to get there anyway, might as well work right from the very beginning.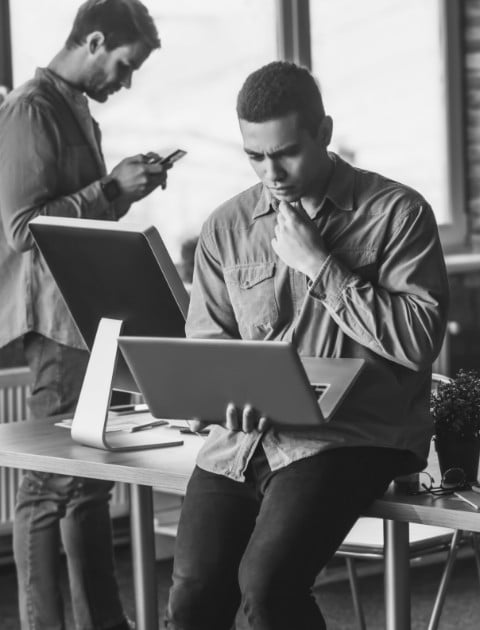 We look ahead and prepare for intense work across every field of marketing, leveraging many collaborations. The road forward isn't easy, and we understand how complex external and internal factors can be. But we'll be your secret weapon: we'll help you solve communication dilemmas while adapting to your company's stage of growth, budget, and business goals. We do all that, because we know it's what it takes to succeed.
Interested in getting started? It's easy!
Take the first step
1
Schedule a meeting with our COO, the one and only Tomer Haims
By simply clicking here, you'll be able to schedule a one-on-one  Zoom meeting with our MTH (Make Things Happen), Tomer Haims. Trust us, you really want this meeting to happen!
2
Understanding Your needs
During our meeting, we would like to get to know your startup: What industry are you working on; What stage is your startup at; How many employees are working in your startup; What service are you interested and mainly what are your needs.
3
Receiving our quote
After understanding your needs, we'll create a Taylor-made quote for your startup. Once you receive it, don't hesitate to ask us whatsoever.
4
Congratulations, We're you CMO!
That's it! We're all yours.
Don't worry, we know.. with great power comes great responsibility.
We are totally on it.
Frequently Asked Questions
Have more questions?
In hiring an external CMO, startups get the financial arbitrage of having top-level talent guide and support their startup and marketing while being able to have capital left to reinvest into the marketing talent necessary to get the campaigns built, deployed, tested, and scaled. The CMO serves on the executive side of the startup, where they make decisions to help make the CEO and board's aspirations reality.
A startup needs an external CMO because it is growing and needs an expert to lead its marketing strategy. The question comes down to where your startup is, what your competitors are doing, what the opportunity is for your growth, and where you should be investing in your marketing and sales.
A critical question you must ask yourself when considering how to grow your startup is who needs to be on your bench to give you the best chance to achieve the lofty goals you've set. An external CMO is a strategic marketing leader who can understand all of the moving parts and pieces inside of your startup, including past marketing campaigns assets that you have on hand, such as customer lists, ebooks, webinars, etc.
The work of an external CMO must be tailored to the specific needs of each startup at each point in time. Among other things, the service's responsibilities include building a marketing plan, creating differentiation and accurate marketing positioning, Sharpening marketing messages tailored to the startup's products. The external CMO also provides a level of support guidance and leadership that the startup is potentially lacking currently. This means the CEO or whoever else has been wearing the hat of the CMO can spend their time focusing on other areas of the business.